MinecraftEdu makes it easy to download and launch worlds from their library directly in the server launcher. Worlds from the world library can also be downloaded for play in regular minecraft.
The first step is to launch the MinecraftEdu Server Launcher, shown below.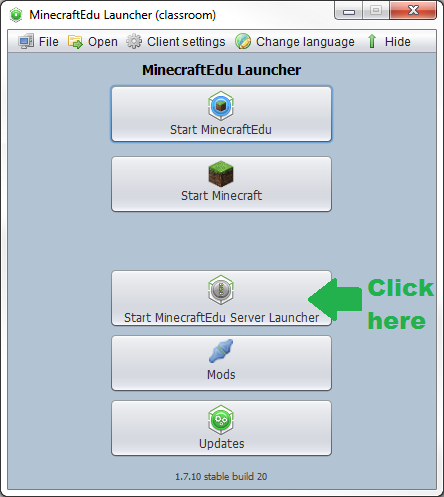 Then click the MinecraftEdu World Library button. This loads a list of every world you've already downloaded from MinecraftEdu's world library. To download a new world, click the MinecraftEdu World Library button on the second window.
​This will open up two new windows: A World Downloader window, which will wait for you to initiate a download, and a web browser window pointed to the MinecraftEdu World Library.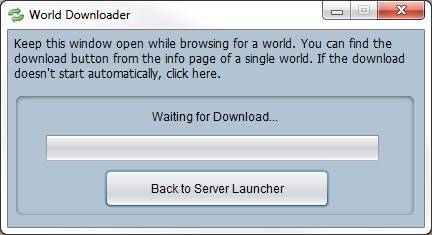 On the web browser, use the filter tools to find a world you'd like to download, or simply browse the list for something that looks interesting. Click on the world's title to go to its profile page, then click the Download with Server Launcher button in its Files section.
When you click this button, you'll see the World Downloader window update with the progress of your download. When it has finished, click the Back to Server Launcher button.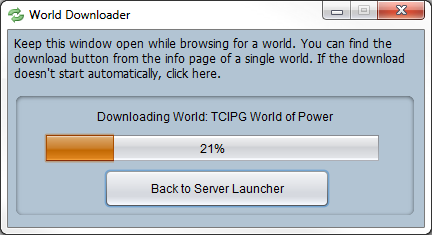 The newly downloaded world will now show up in your MinecraftEdu World Library worlds list. Click on it, then click the Launch button.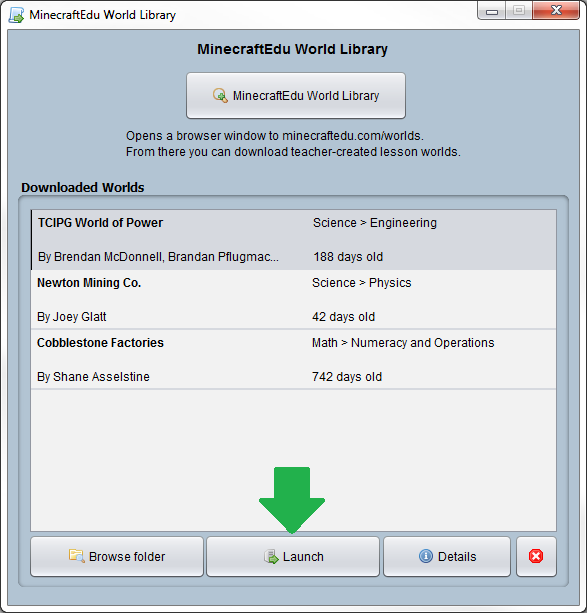 This will launch the downloaded world in MinecraftEdu's server tool. If you've already installed the required mods for the new world, then you're ready to play!